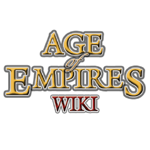 Hi, welcome to the Age of Empires Wiki! Thanks for your edit to the Cavalry Archer (Age of Empires II) page.
If you are new here, there is plenty to do! A good place to start is the Recent Changes (Also called the RC). Here you can see what other users have been editing!
If you feel like improving an article, but not sure which one you want to improve, then try the Random Page button! Thanks for contributing to the Age of Empires Wiki. Happy Editing! Please leave a message on my talk page if I can help with anything! -- Ajraddatz (Talk) 19:31, November 22, 2009
Well, thanks for asking, and for all of your contributions up to this point. It is really nice to see this wiki becoming active again. If you wanted to, a whole lot of the Age of Empires II pages need to be expanded. You can just go to an page and add some info. Also, if you know about templates, I am trying to get a unit evolution template on every unit page.
Thanks again, Ajraddatz Talk 03:05, November 24, 2009 (UTC)
Actually, this wiki covers Age of Mythology as it is part of the Age of Empires series. Ajraddatz Talk 22:59, November 30, 2009 (UTC)
Rollback
Edit
Thanks for all of your great work here! I have made you a rollback, which allows you to rollback edits to the last contributor. Hopefully the user group will be expanded to include things like moving without redirects, but I haven't gotten to that yet ;) Ajraddatz Talk 00:45, December 23, 2009 (UTC)
Re:Chu_Ko_Nu
Edit
Chu-Ko-Nu is just a redirect, and I like keeping Chu_Ko_Nu as a disambig page for the AOEII and AOEIII pages. You may disagree, but I like having AOEII articles separate from AOEIII articles, not only to increase page count, but also so that the info can be found more easily. It may be better to have one page then two stub pages, but once again it is easier to find the information.
Thank you, Ajraddatz Talk 03:27, December 24, 2009 (UTC)
As you will notice, the AoE Wiki now has a new skin and main page! Please tell me what you think of it. Ajraddatz Talk 21:56, December 27, 2009 (UTC)
Yes, I agree. Also, for the AoEII unique units, I think that just having the Elite upgrade in the list of upgrades will be fine. Also, it should say how many HP are added as a result of this. I am starting another development blog soon, so keep an eye out for it! Thanks, Ajraddatz Talk 23:55, December 30, 2009 (UTC)
I have finished the AoM skin, please take a look if you have time. I hope it doesn't look too tacky :P. Thanks, Ajraddatz Talk 04:11, December 31, 2009 (UTC)
Re:Relic
Edit
Yep, thanks. I have redirected the first to the second, and added it on my hugenormous list of things to do. Thanks, Ajraddatz Talk 04:51, January 3, 2010 (UTC)
Re:Naming
Edit
Since the AoM pages were wanted to have a different skin, they needed to have Age of Mythology: in front of them. Since that is already like it, I figured that it wouldn't hurt to change all pages. Don't worry though, in a few months all of the pages will be under the same uniform design, and it will be very prettyful. Also, having the stuff in front improves Google search results, unless you search for Musketeer aoe3 over aoe3 musketeer. Actually, for both of those the AoEsw page is the first result. Thanks, Ajraddatz Talk 04:16, January 10, 2010 (UTC)
Well, I can put something in the sitenotice, but not right now. Pretty busy right now :P Ajraddatz Talk Contribs 00:49, July 22, 2010 (UTC)