Line of Sight
Talk

0
2,033pages on
this wiki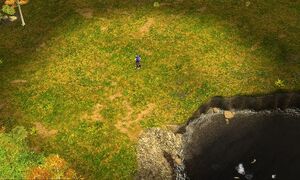 The Line of Sight, often abbreviated to LOS, is a gameplay element in most strategy games.
Overview
Edit
The line of sight is the visible and clear area around a friendly unit or building that clears away the black (unexplored) areas or fog of war. The amount of LOS is determined by the unit type, though most games feature units that are specifically focused on the role of scouting.
LOS can be a very powerful weapon if utilized properly, while those who ignore scouting during gameplay will usually find themselves an easy target for the opposition.
Upgrades
Edit
LOS can be upgraded with the following Technologies:
Age of Empires II
Edit
Age of Empires III
Edit