Setna
Talk

0
2,033pages on
this wiki
Setna
Civilization
Egyptian
Age/God
Unit Type
Hero
Cost
Population
2
Attack
Hack
Pierce
Crush
5
Range
6 meters
Hit Points
225
Armour
Hack
Pierce
Crush
55%
40%
99%
Speed
3.70 meters/second
Line of Sight
meters
Train at
Train Time
seconds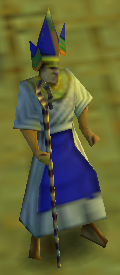 Setna is an Egyptian high priest allied with Amanra. He helps Arkantos resurrect the god Osiris.
While he can attack, and does decent damage to Myth Units, he is more useful for his ability to heal.
He is available in the campaign map Let's Go, as the heroes escape from Gargarensis's prison, and in the map Where They Belong, where the heroes deliver the pieces of Osiris to the pyramid.
Background
Edit
Many tales are told in Egypt of Setna, the son of Ramses the Great, who is the wisest of all scribes. Tales are also told of his son Se-Osiris - 'The Gift of Osiris' - the wonderful child who, at the age of 12, was the greatest magician Egypt had ever known.